Publishing: professionals at the service of motivated readers
More than 100,000 visitors to the Book Fair in Phnom Penh on the second weekend of December 2022! A great success after two years of a virtual edition due to the pandemic. Sipar exhibited his books on two stands that welcomed his readers, more and more numerous.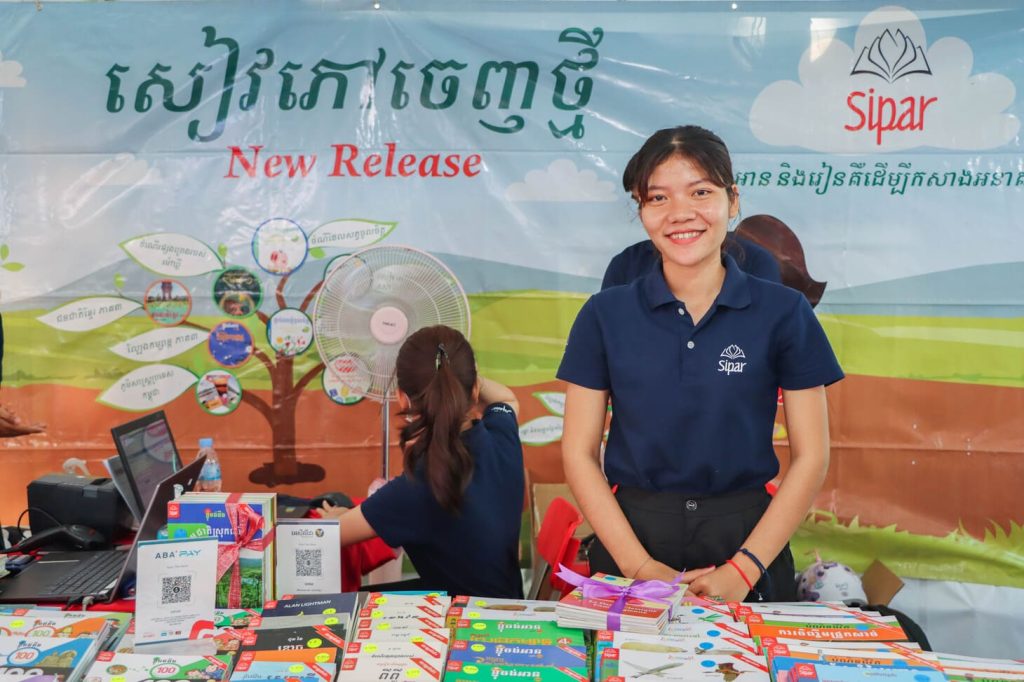 Although the majority of Cambodians do not yet have books at home, their appetite for reading is growing, especially among those under 40. The Book Fair allows us to better understand the expectations of readers to program future books. Comics are meeting a new success and the Sipar team is formed to create them locally.
Many Cambodians have little financial means to afford books and they have not integrated the purchase of books into their daily lives. Sipar must continue to develop the offer of books in Khmer but also to stimulate the habit of having books at home.
Reading pedagogy: Sipar's other mission
After years without any books, Cambodians back in school were very happy to have textbooks. Sipar is now helping them discover the value and usefulness of non-school books. It is quite a pedagogical work to learn how to choose a good quality book and to know how to use it.
Offering quality books, adapted to everyone, is a first objective. Convincing everyone of the importance and making them want to read is one more step!
Sipar also wants to promote an international literary culture, to make known authors and books that have a resonance beyond Cambodia and Asia, by publishing titles such as The little Prince by Saint-Exupéry, The jungle book by Rudyard Kipling and translations from Korea, China or Japan.
What are your donations used for?
Your donations to the publishing program allow:
To train Cambodians in publishing professions, little known or valued to date in the country. Discover new local talents and showcase them.
To buy international book rights to allow a varied production of books, in this country where there are still few authors and illustrators
Put new books in the hands of Cambodian children for free through our school library programs and mobile libraries
To train the editorial team in the work of documentary research. Some have worked with archaeologists from Angkor to help young people learn more about this architectural treasure... Similarly, the books on the environment were produced with teams of researchers invested locally
Our ambitions for 2023
We now want to strengthen the collections that are widely popular with our public, including the Montessori collection and picture books for early childhood.
For primary school children, we will continue our documentary collections. Sipar is the only one on the market that knows how to create documentaries and buy international rights to adapt the works to local needs.
For over 15s and adults, we want to meet the growing demand for international comics and literary novels, in collaboration with the French Institute of Cambodia.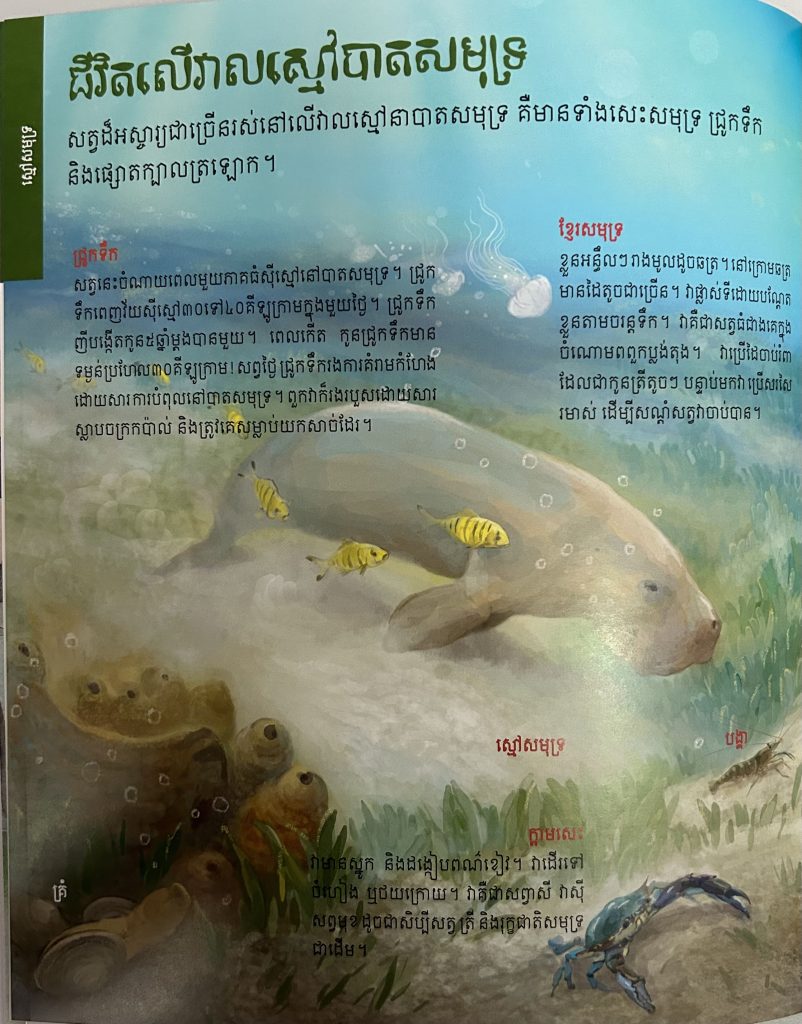 Focus on Biodiversity of coastal areas
This book shows how the publishing department has been able to grow and professionalize over the years. It allows the reader to discover the biodiversity of the coasts of Cambodia thanks to information collected from professionals. Local illustrators, beautiful photos and comics help to popularize the subject and punctuate the reading.