One year after its launch, how is our youth programme evolving?
In October 2021, Sipar launched its program 100% for high school students in rural areas to support them in their orientation journey and strengthen their commitment to their community. A year later, the program is well advanced.
Activities are proceeding as planned and have even been a little ahead of schedule. Half of the overall project over three years is funded, but there is still a long way to go to achieve our goals and enable 27,000 high school students to be supported in their career guidance, create printed and digital tools for development assistance or support young people in villages to become leaders in their communities.
Six career forums in 2022
Sipar and its partners organize every year in high schools career forums, a moment that allows students to meet the actors of the Cambodian job market. High school students are involved themselves in the organization and promotion of the forum.
16 high schools equipped early 2023
All will all be equipped this year with a modernized library and a multimedia orientation area that allows students to have access to complete information to prepare their professional future.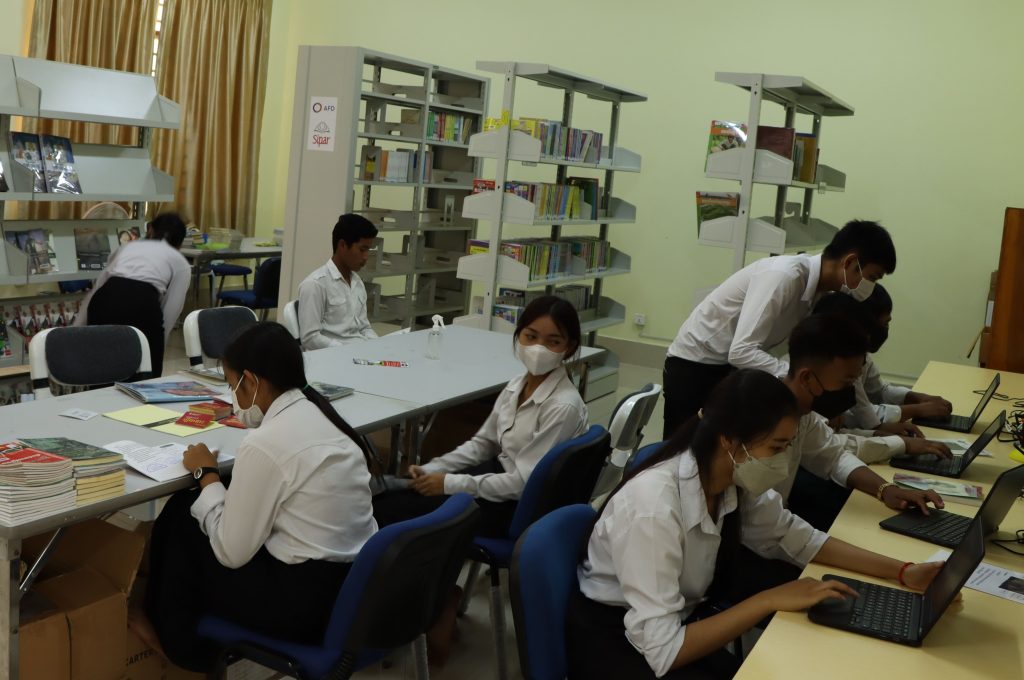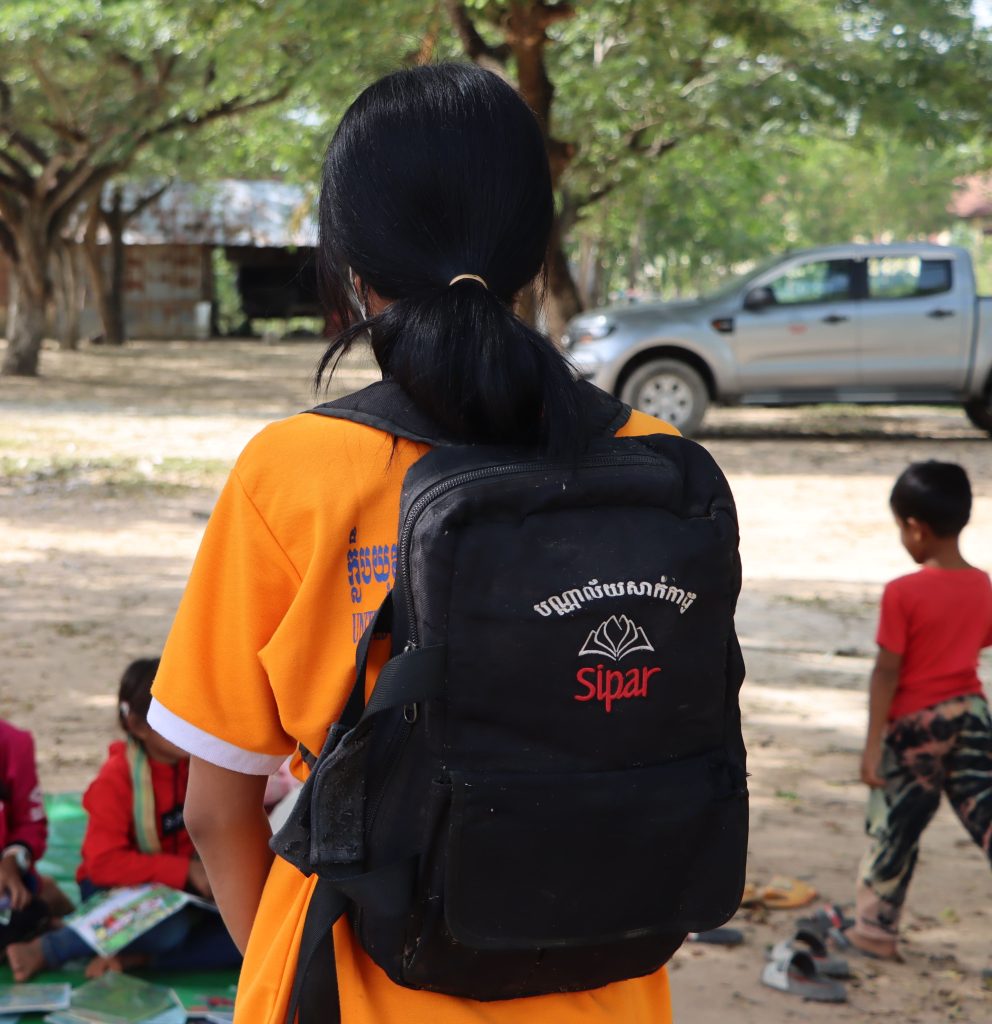 From Youth Clubs to community based organizations
The 23 Youth Clubs, which offer children tutoring sessions, are in the process of institutionalization to obtain the status of Community Based Organizations (CBO). This will allow them to formalize the role of the organization within the municipalities and work in partnership with local decision-makers. A real civic commitment for the members invested in the Clubs. Today, 15 Clubs already have the status of CBO.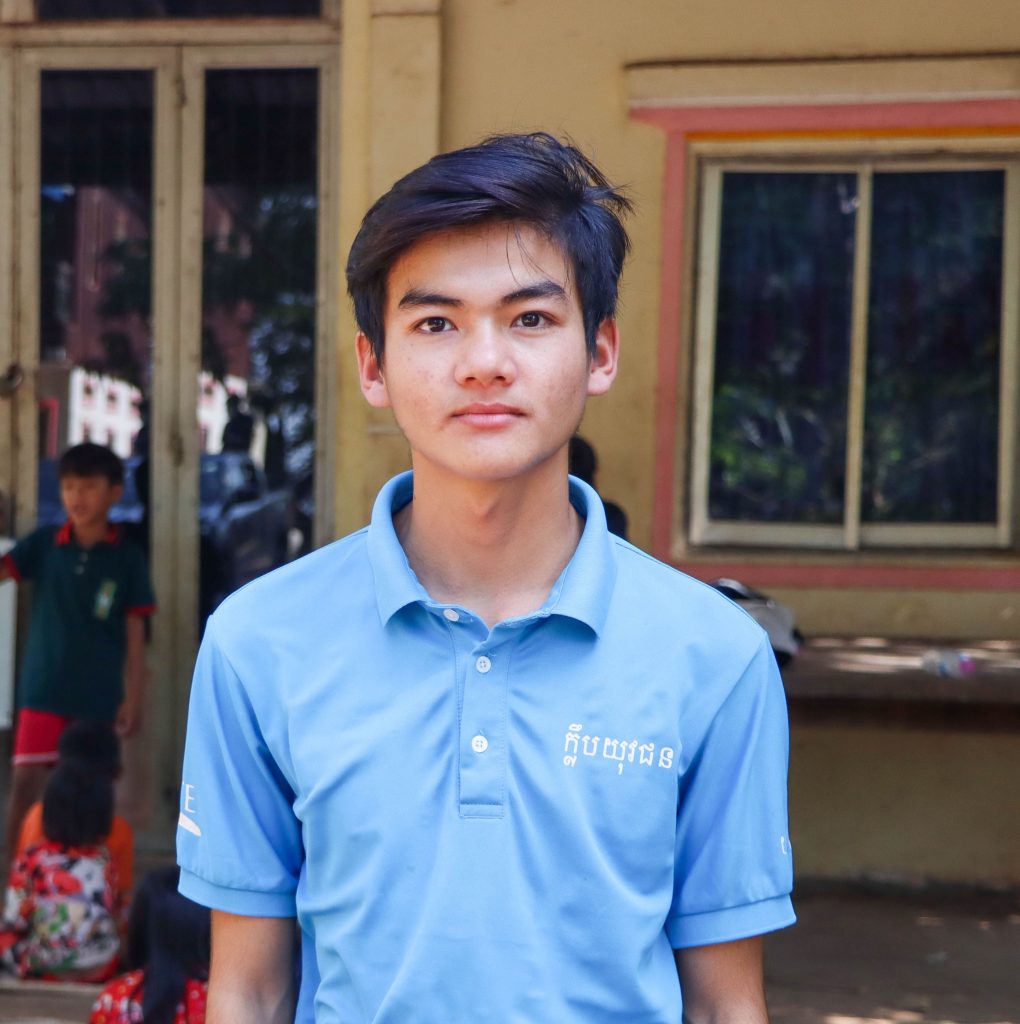 J
'
ai
rejoint
l
'
OCB
de
Svay
Plous
parce
que
je
voulais
partager
mes
connaissances
and
contribuer
à
ma
communauté
and
aider les
enfants
d
'
here
.
En
tant
que
président
,
j
'
aide
mon
équipe
à
organiser le
tutorat
,
des
séances
de
lecture
and
des
campagnes
de sensibilisation
.
J
'
apprends
vraiment
beaucoup
de
mon
expérience
au sein du Club.
Deun Sokmeng, président de l'OCB de Svay Plous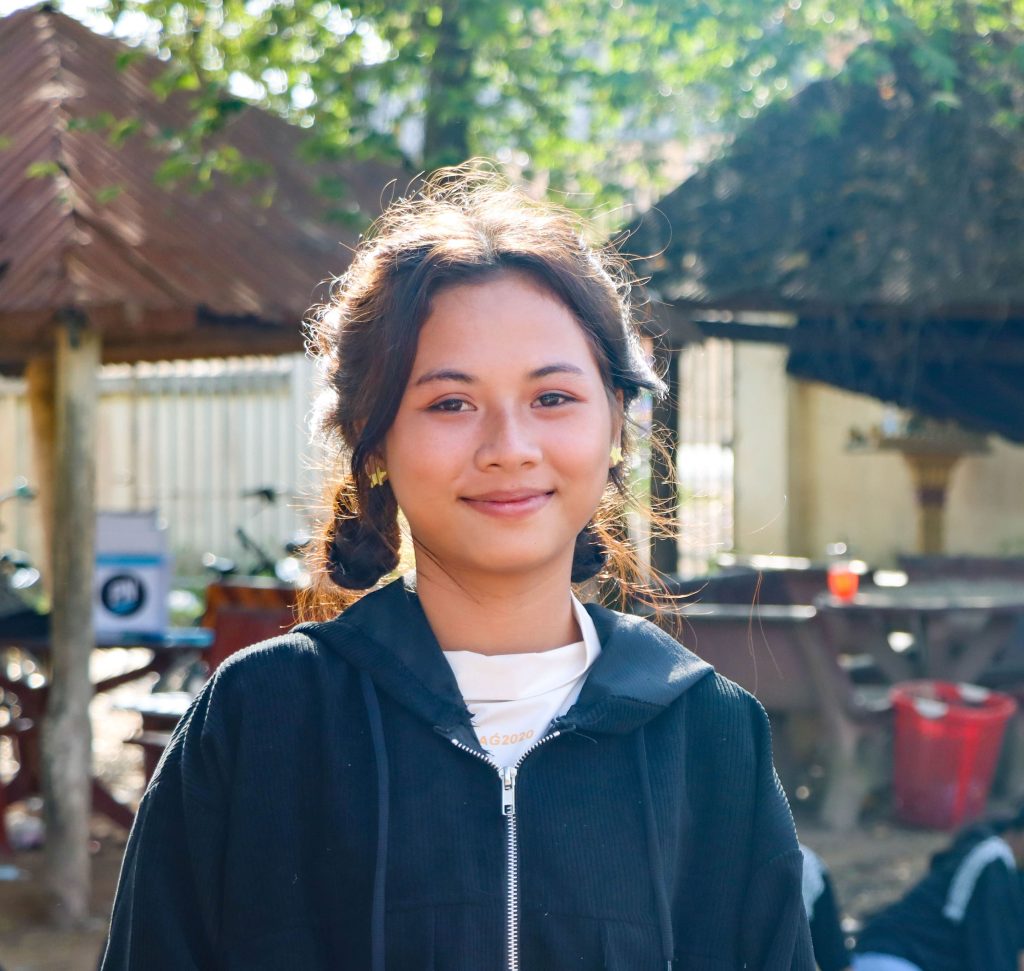 The Club offers daily tutoring sessions and allows you to borrow books through the backpack libraries. We also organize garbage collection sessions in our village. I really love my club because it contributes to the education of children in my community.
Choun Sreytey, president of Koh Chek Youth Club