Sovanna Ly, from beneficiary to donor
Met in the camps in Thailand in the late 80s, Sovanna is now one of the most loyal donors to Sipar. Bernadette Chaventon, our co-founder and vice-president, introduces Sovanna Ly.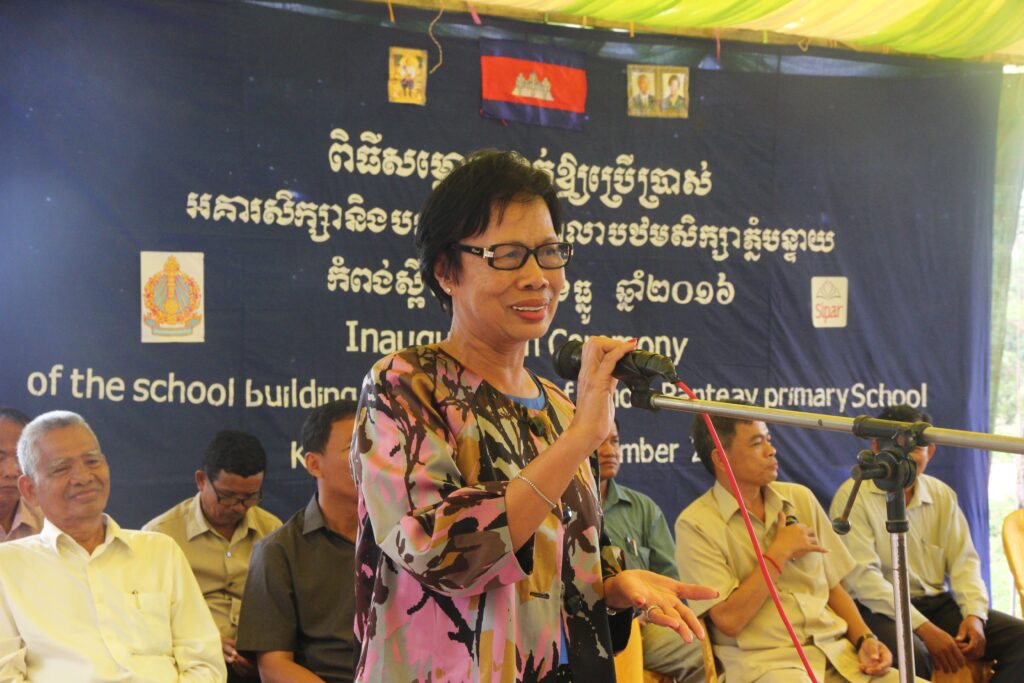 I met Sovanna Ly when she was with her family in Phanat Nikhom refugee camp almost 40 years ago.... We have come a long way since then. At that time, Sipar was teaching French to Cambodian refugees awaiting their departure for France. Sovanna and Vath, her husband, spoke French and had agreed to assist us until they left for France. The host group of Saint Chéron (91) was already ready to welcome them and their installation was warm. Soon, their three children went to school, Vath found a job and Sovanna trained in accounting. At the end of this training, a member of the host group was able to get her into Comgest where she spent her entire career. Very quickly, she won the trust of her colleagues and management team.
But Sovanna never forgets Cambodia and keeps in touch with Sipar: "It's my country, I lived through the war there. Helping children in their education today makes me happy," she says. Her confidence in Sipar's mission and the special ties she has forged with her members led her to convince Comgest's management and colleagues to support Sipar. "Their work, their courage, their will, to help the children of Cambodia, as well as their honesty, encourages me to do what I am doing now," says Sovanna about the Sipar teams. That was 23 years ago and Comgest and its collaborators have been a valuable and loyal supporter ever since.
A strong friendship was formed between us. I have great admiration for her: her courage, her energy, her will, her intelligence have enabled her to face all the hardships encountered: enduring the Khmer Rouge regime, fleeing her country, living in exile, camps, settling in France. What an example for me and what a success, she can be proud of her journey!
Bernadette Chaventon