TotalEnergie's "One helmet, one life" campaign is launched
Sipar is partnering with TotalEnergies for their "One helmet, one life" campaign to raise awareness of road safety in 40 high schools in 12 provinces of the Kingdom.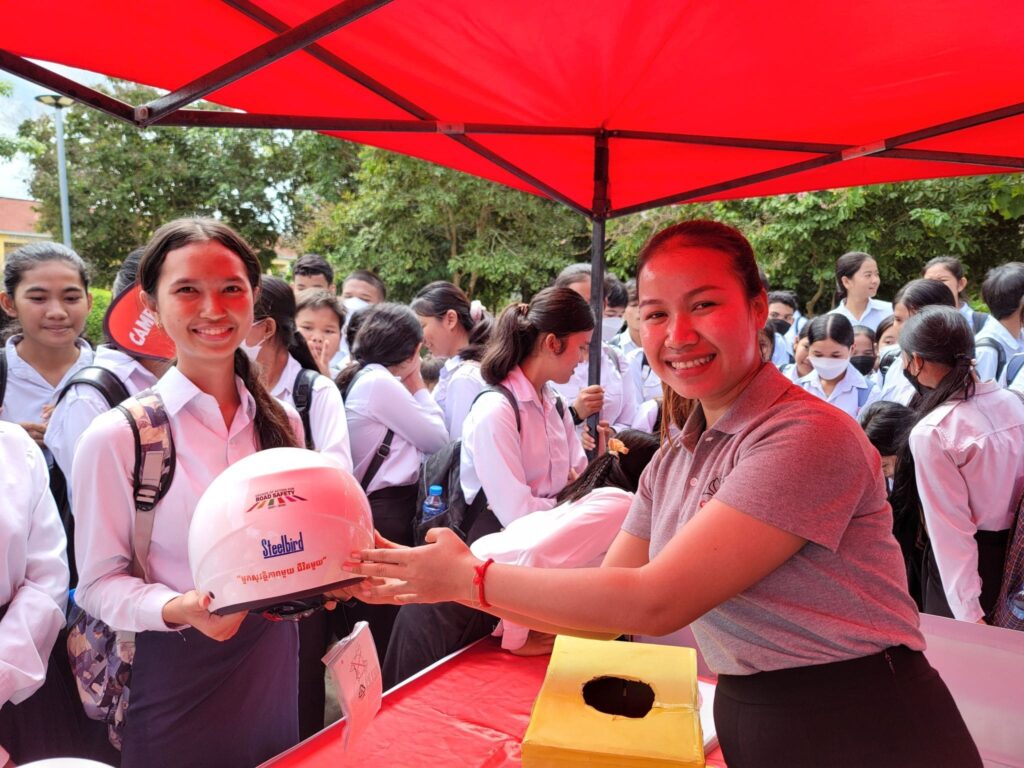 We announced it last August in our monthly newsletter. For two years, TotalEnergies teams will travel the roads of Cambodia to distribute helmets and raise awareness among young people about road safety. 40 public schools will benefit from this campaign, including some high schools supported in our program dedicated to youth empowerment. The campaign began at the end of September at the Ba Phnom high school in the province of Prey Veng, in the presence of the Sipar teams who came to hold a stand.
Over the course of half a day, pupils from public schools, selected because of their proximity to a national road where traffic is heavy, are made aware of the dangers of the road, the laws in force and the importance of wearing a helmet to protect themselves.  
Cette initiative s'inscrit dans un partenariat de longue date entre Sipar et TotalEnergies au Cambodge, permettant à Sipar de faciliter la coordination de ce projet avec le ministère de l'Education, de la Jeunesse et des Sports.
A mobile library dedicated to road safety
Road traffic is one of the main causes of death in Cambodia. In 2022, the number of road accidents had increased in Cambodia.The vast majority of Cambodians travel by scooter or motorbike. Educating about road safety, the importance of wearing a helmet and the laws is vital to reducing road deaths.
Since 2014, our bookmobile dedicated to road safety has been going out to meet the beneficiaries of our programmes: in schools, high schools, CBOs, in sites served by other mobile libraries or in brick factories for example.
Sipar is committed to enabling all children to get to school safely through awareness-raising and educational games to learn while having fun.