A multimedia and bilingual library with a vocational corner for high school students in Kompong Cham
As part of our project dedicated to youth development, the Michelin Foundation allowed us in 2022 to finance the establishment of a bilingual Khmer-French library with a space dedicated to career guidance in the Preah Sihanouk high school in Kompong Cham province.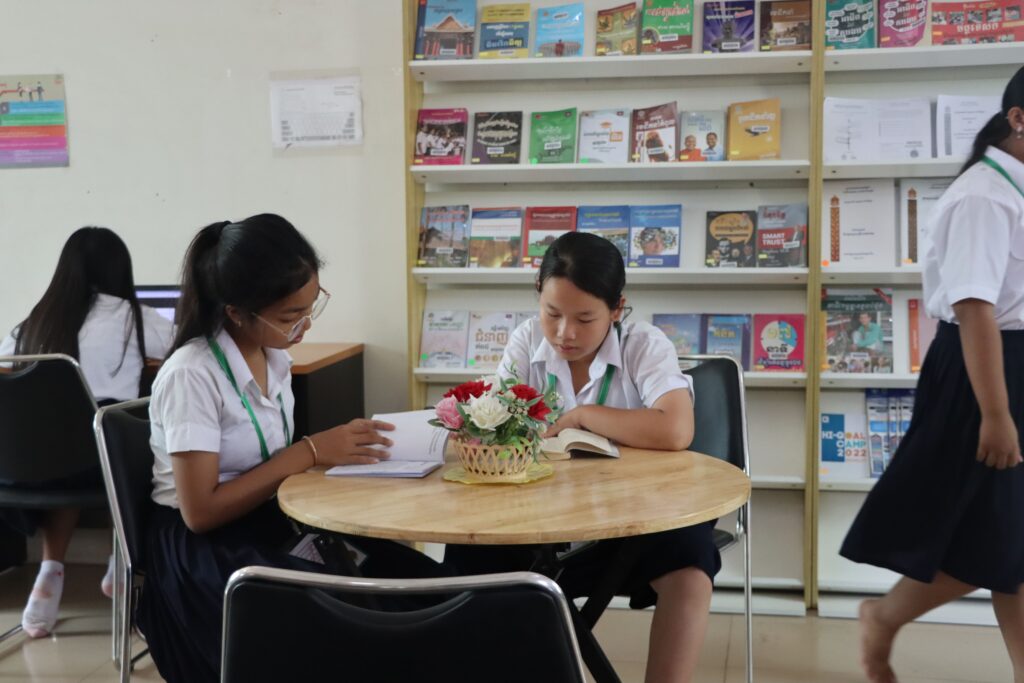 The project
According to our survey, more than 50% of students at Preah Sihanouk High School have no idea which field they want to choose after graduation. The objective of our project is to offer these young people the opportunity to choose their path and to know the training opportunities available to them thanks to the implementation, in the 2nde quarter of 2022, of a library equipped with a vocational corner.
The library has been redesigned and organized with new furniture to be more attractive and comfortable for students. It is managed electronically by the librarian thanks to a trilingual management software (Khmer-French-English). The vocational corner is equipped with specific documentation on personal development, study paths, training centres and professions. A digital laboratory, the NomadLab, developed by our partner the French NGO Passerelles numériques, consisting of eight computers with interactive educational content and guidance assistance is made available to students.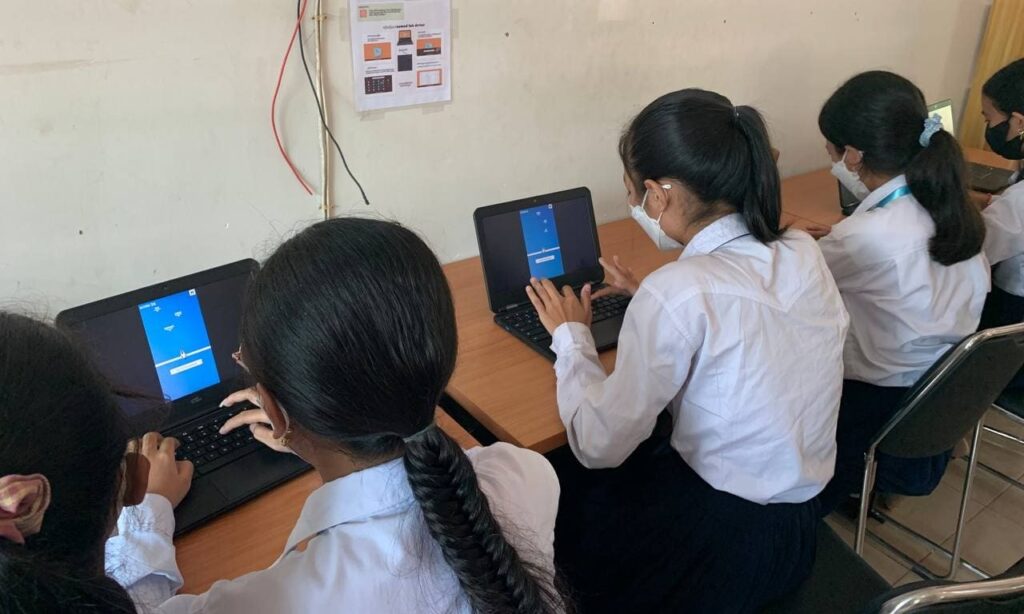 The staff of the establishment received basic training in the management and animation of this new Library with a vocational corner and were able to exchange their experiences during a workshop bringing together several high schools in March 2023.
At the end of 2022, a career forum was organized with more than 400 participating students and 13 exhibitors (companies, universities, training centers...). More forums are planned for 2023.
A high school with bilingual Khmer-French classes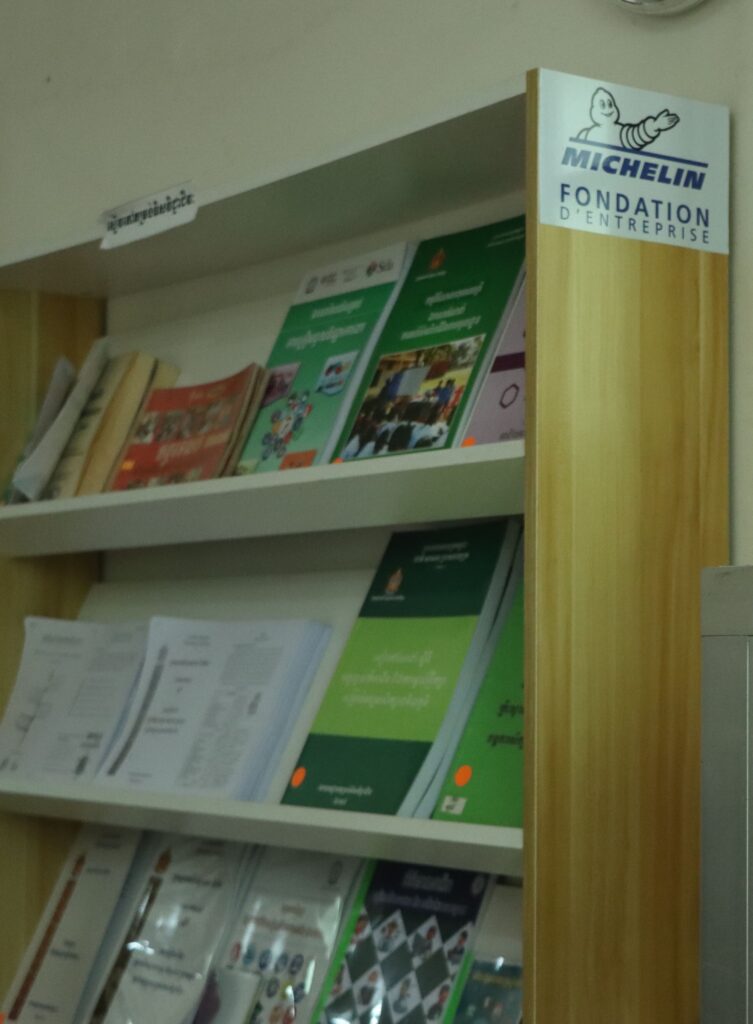 Preah Sihanouk High School is an institution offering French-Khmer bilingual education to nearly 700 students (including 342 girls) from grades 7e to 12, among the 3100 in the high school. An asset for these students who will be able to embrace careers where mastering the French language is advantageous.
A practical guide to personal development entitled 11 keys to success has been designed to help students get to know themselves better and learn how to work and prepare for an exam. It will be available in Khmer and French in the vocational corner in the first quarter of 2023.
Visit of the library by the Embassy of France
The Counsellor for Cooperation and Cultural Action Mr. Pierre Vincent, and the Cooperation Attaché for French, Mrs. Elodie Wymar, were able to visit the library on February 9, 2023. Accompanied by Mr. Sothik Hok, director of Sipar and Ms. Mao Kolap, the project manager, they were able to discover the functioning of the library, meet students and teaching teams, and inform the 700 students of the bilingual classes of the scholarship opportunities in France.
Thank you to the Michelin Foundation for its support at our side and their commitment to an educated youth that contributes to the development of Cambodia.