Fondation Antoine de Saint-Exupéry pour la Jeunesse (FASEJ) and Sipar : 20 year of partnership and friendship
Between the Little Prince and Sipar has a story that celebrates its 20th anniversary this year. A drop of water compared to the age of the Little Prince who will celebrate his 80th birthday next year (New York, 1943). A look back at a collaboration that continues to evolve every year.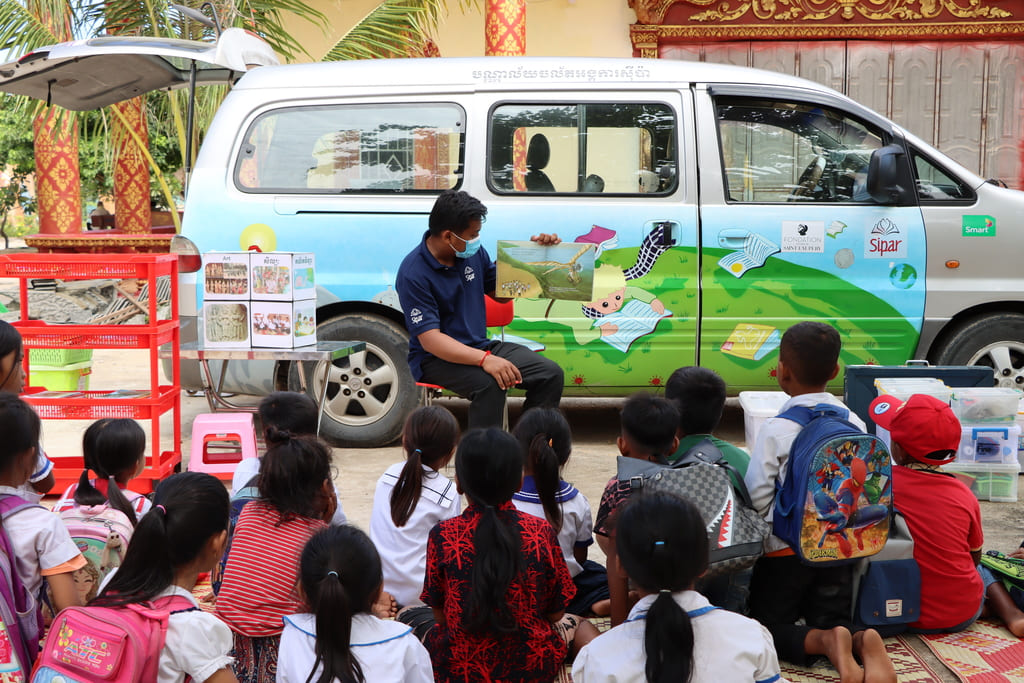 The Little Prince translated into Khmer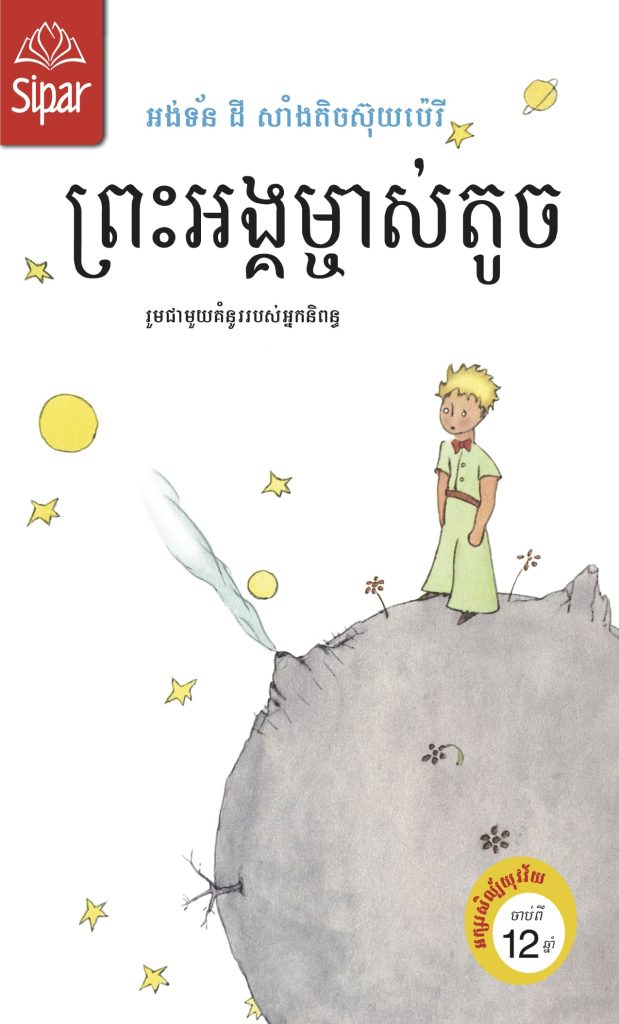 In 2002, Sipar published The Little Prince in Khmer at the request of Christophe Macquet, then professor of translation at the Royal University of Phnom Penh. Handpicked students from the University took on the complex task of translating the book into Khmer: "We worked together in the courses between 2000 and 2001. It took us about two years to dothis work, at the rate of three hours a week. I would give my students passages to translate at home, and then I would bring them to the board one by one, and we would all correct together what each had done. I explained the French text to them in a very precise way so that they understood exactly what it meant. And since I am proficient in Khmer, I could see if there were any errors in their translations," says Christophe Macquet.
Looking for an editor, Christophe Macquet contacted the publishing house of Sipar, immediately interested in the project. Bernadette Chaventon then contacted Olivier d'Agay, Secretary General of FASEJ and great nephew of the writer to negotiate copyright and image rights. Quickly, an agreement was reached free of charge. Even today,, The little Prince remains one of our bestsellers, is distributed in schools and available in all our mobile libraries.
The first mobile library on the roads of Cambodia
It is also to the FASEJ that we owe the launch of the first bookmobile of the parc Sipar in 2002 in the suburbs of Phnom Penh. A second bookmobile came to assist the first in 2014, this time in Siem Reap in the province of Angkor. And since 2019, the Phnom Penh bookmobile, which we have named Little Prince, has become a laboratory of science, engineering, technology and arts... These two bookmobiles, decorated in the colors of the Little Prince, allow to share the values and the humanist thought of Antoine de Saint-Exupéry, aviator, writer, cartoonist, great reporter and inventor, to disadvantaged Cambodian children!
"This is how the Little Prince became a book sower in Cambodia,"Bernadette Chaventon likes to say. Because mobile libraries allow young readers to discover the world of books, to escape everyday life by immersing themselves in stories and to take their first steps on the path of knowledge, "We sow... The harvest does not belong to us but we are confident."An ambition that Sipar shares with FASEJ, whose mission is focused on the development of youth through access to education. "For that, you have to have access to knowledge... and this goes through reading",testifies Oliver d'Agay.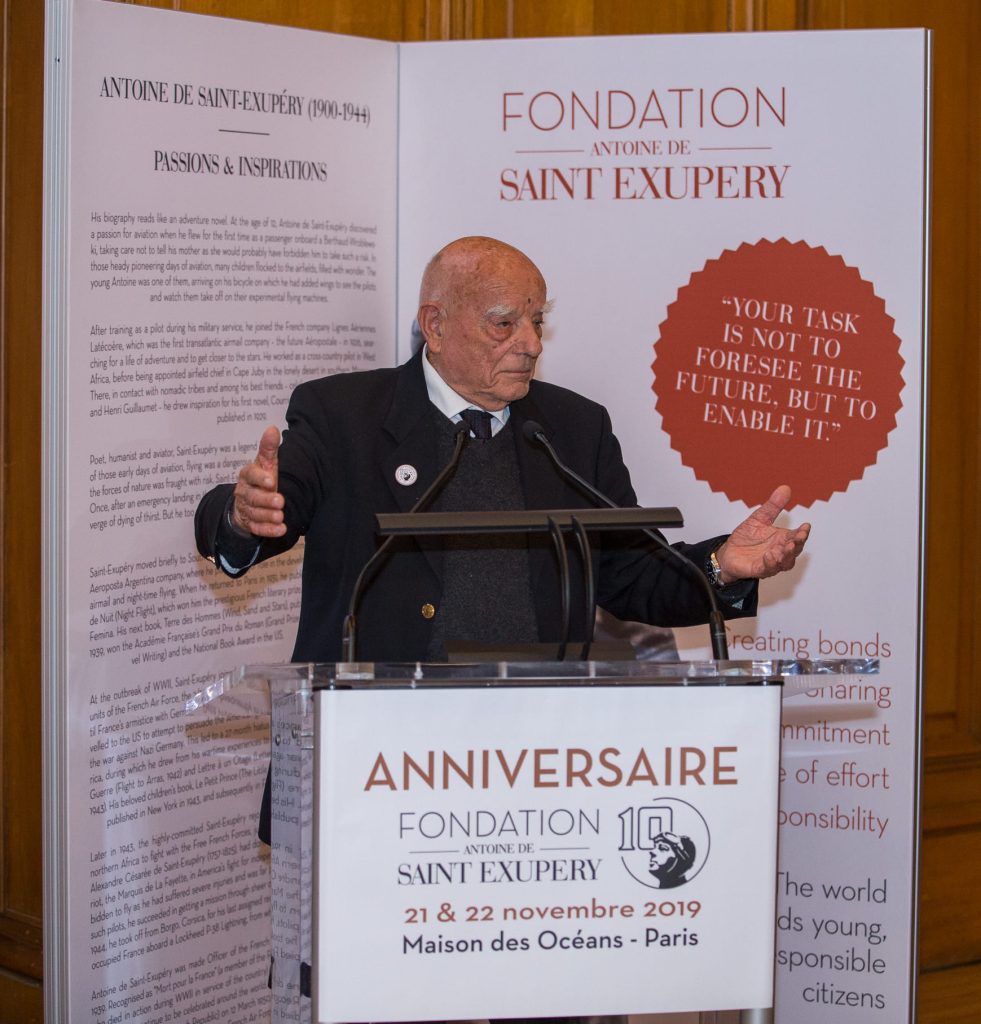 Thank you to FASEJ for being our partner and loyal support for 20 years. Our adventure continues and the two bookmobiles meet new beneficiaries every year.
To know more, visit their website: www.fasej.org